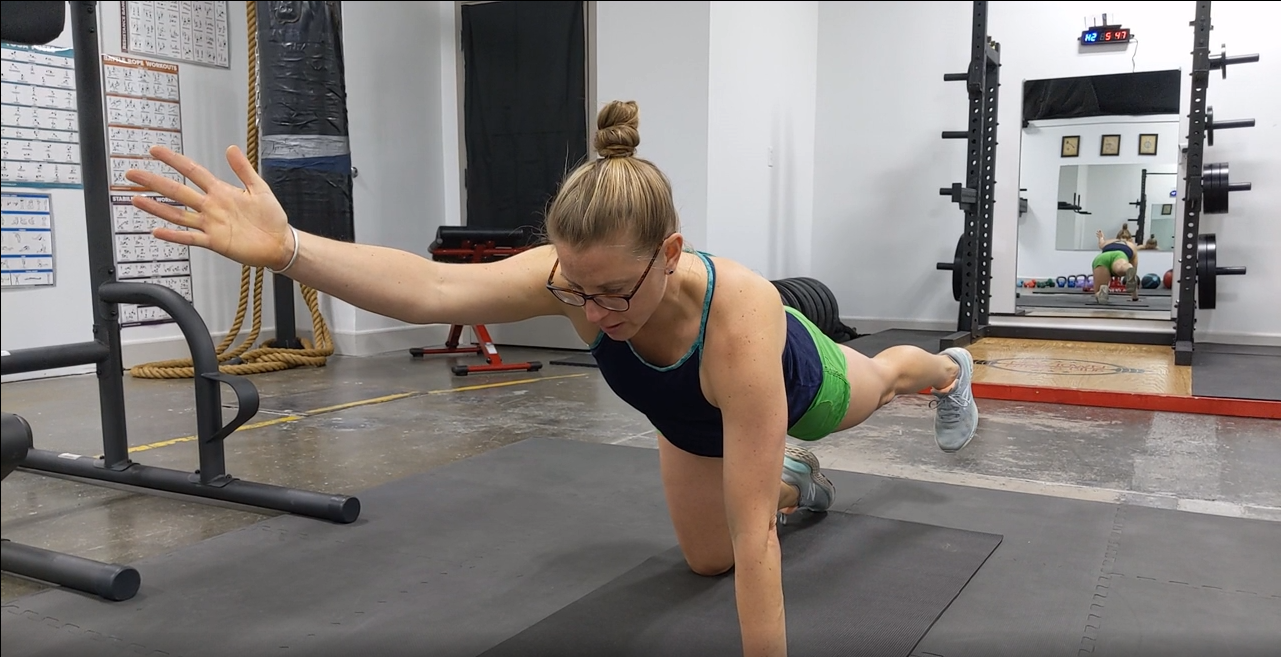 ---
---
Workout Details
It is important to perform a complete warm-up prior to starting your main workout. Within this video Christine walks us through a terrific dynamic warm-up to prepare us for a main workout.
Cat / Cow (Core/Back)
Spinal Balance (Spine)
Bridge Pose (Glutes/Hamstrings)
Walk-outs to High Plank (Full Body)
World's Greatest Stretch (Full Body)
Air Squats (Quad/Hips)
About the Author
Christine Flory is a personal trainer and wellness coach who empowers and supports clients of all abilities to improve their performance and quality of life. Christine holds a BS in Applied Exercise Science from Springfield College. Additionally, she is an ACSM certified Personal Trainer, a Level 1 Yoga Fit instructor and a National Board-Certified Health and Wellness Coach.
To learn more about Christine, check out her profile here. If you have any questions about the content of this video don't hesitate to contact her through email at christine@floryfitness.com.
Comments or suggestions?
If you have comments or suggestions about this content, please contact us with the form below: